17th April is the day before the long weekend of Easter. Easter is one of the most important festivals during the spring of Canada. Therefore, ICEAP NS had prepared a wonderful party for the students with beautiful eggs, delicious chocolates and interesting activities, making every one participated understood the history and origin of Easter. Also, everyone had made new friends by the interacting with students of different countries and teachers. Moreover, the atmosphere was promoted to a climax by the lucky draw.
Eggs Hunting•quick hands and sharp-sighted are the points--As soon as the party began, the students were told that there had been dozens of eggs filled with chocolates and small gifts hidden in every corner in the teaching building by teachers and staffs of student services department of ICEAP NS. Everyone started rushing for searching.
Knowledge Q&A•Competition of Intelligence--Actually, Easter is a very serious and solemn festival. It is much more than only eggs and rabbits. Students who got the questions immediately checked with Google – tips: Wikipedia might not work here.
Making Eggs•More Than Strength--Eggs look very beautiful but they are difficult to make. Everyone used their minds and tried every endeavor, finally successfully achieving quite a lot cute outcomes.
Lucky Draw•Everyone was Included--Of course we would not forget the awards after all these pleasant activities. And the awards this time were quite generous! Congratulations to the every one participated.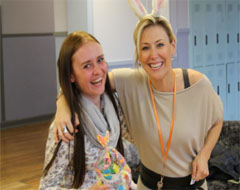 Great joy of Anastasiia Havshykova
was rewarded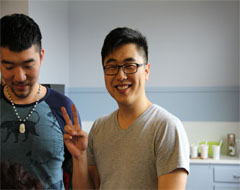 Liu Jifeng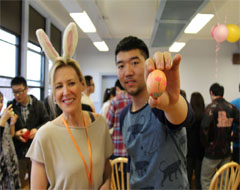 Xu Tiancheng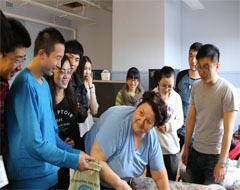 Jing is counting the easter eggs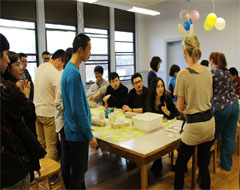 Listening to their teacher carefully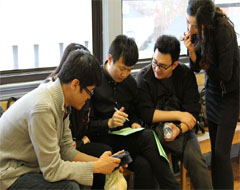 Exploring the answers of questions
Teacher Joseph is playing the game
with students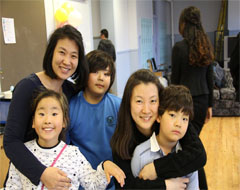 The team of Korean family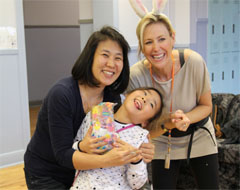 Korean little girl is enjoying her prize