To provide a relaxed environment for different learning experience is the persistent educational perception in ICEAP NS. As the specific approach for English learning, The content of CLUB(Creating and Learning. Ultimate Beyond the book Strategies) program recently has been updated into whole new schedule. Now the CLUB program are consist of three new sections:
1) Music: Musical activities may include items such as choir, dancing, or playing an instrument.
2) The Arts: These activities may include painting, drawing, drama, cooking, gardening or photography.
3) Leisure Activities: These activities can range from hobbies, gaming and sports to events that help students gain insight on teamwork and competition.
The students in the Bridge and MBA preparation will attend either Debate or Video activities.
The purpose of our CLUB program is to increase students' language fluency, confidence, and overall communication skills in English. There are numerous types of clubs for a variety of interests. Students will have an opportunity to develop and showcase their skills in our extra-curriculum club activities.
Besides in-class teaching, our instructors provide CLUB activities that help foster better relationships between students and teachers; at ICEAP NS we believe that students learn language best through real-life experiences.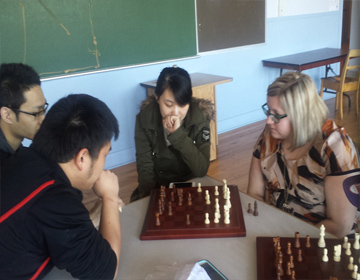 Amanda is teaching international chess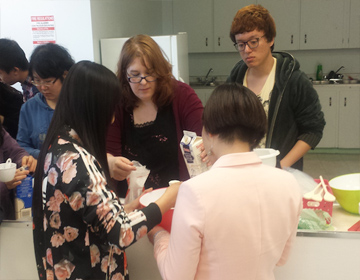 Jule is teaching to make cupcakes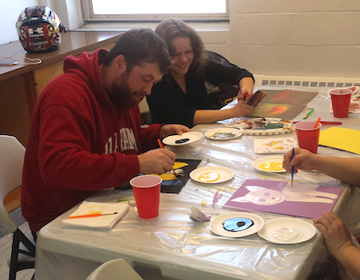 Teacher Mark and Edyta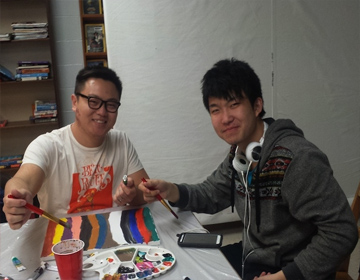 Yang Feifei and Hao Wenqi